Resizing
Open media in modal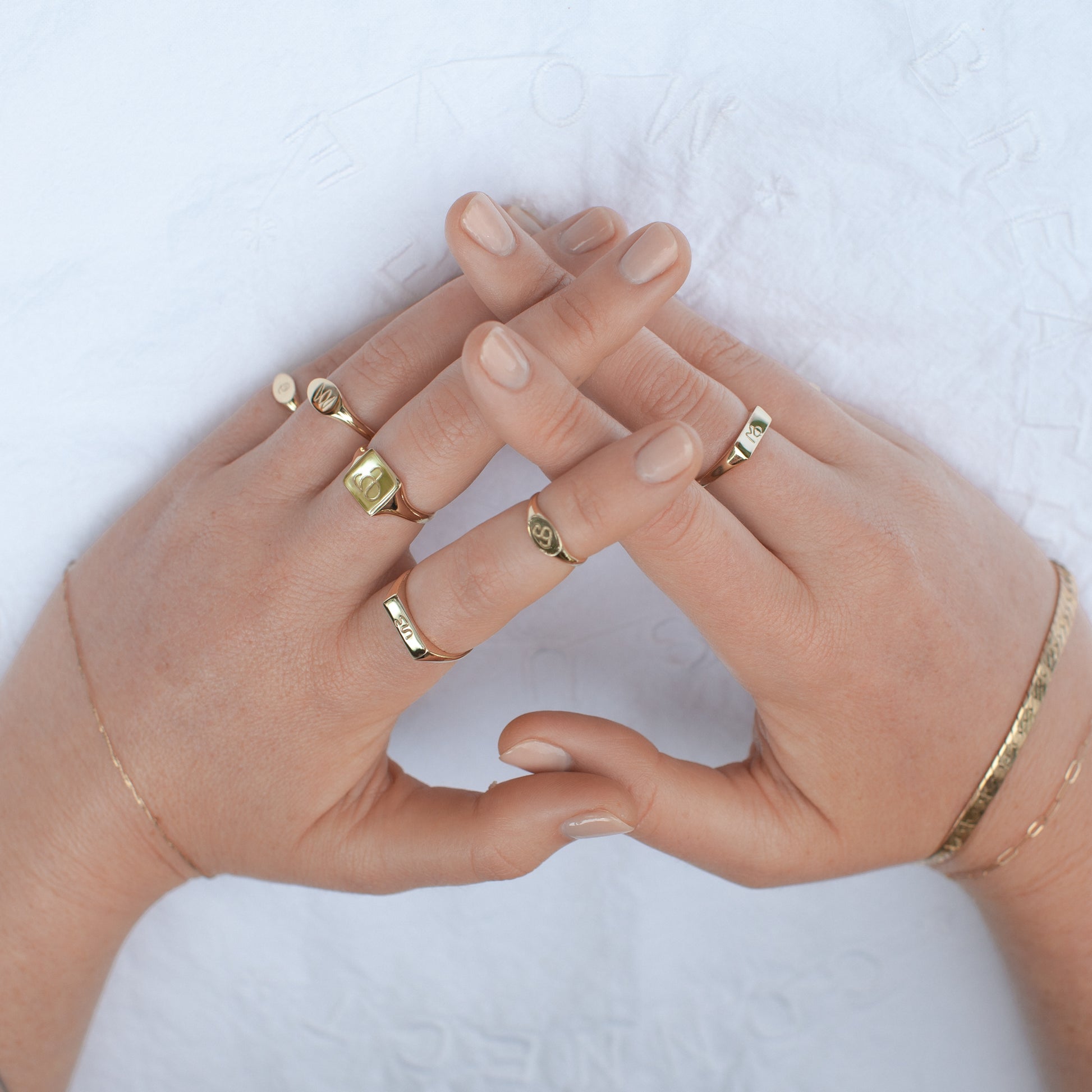 Open media in modal
Did you accidentally choose the wrong size or did your fingers magically shrink or expand? No worries, we can resize any Sigil Signet for you within half a size up or down. 
You are responsible for payment of shipping your ring to us and we will ship your ring back to you.
Please Note:

⊹ This service is only for Sigil Signets as bands are not possible to be resized at this time.
Shipping Details:

⊹ Our shipping address:

5132 York Blvd
#664
Los Angeles, CA
90042

⊹ Choose your shipping speed and signature requirement at checkout.

⊹ Please allow up to three weeks for your ring to be resized. You will be notified when your ring ships.

⊹ Our return shipment includes shipping insurance. If you have any issues with shipping you will need to contact the shipping provider directly.

⊹ Please read Our Process & Terms of Service for more information.