At essinbee, we help you co-create tokens of love, promises, and shared experiences, that empower you to embrace your inner magic and co-create a world of limitless possibilities.
Let us weave a tale of your life and intentions through meticulously handcrafted bespoke fine jewelry.


We begin with a personal consultation where we will discuss options, inviting you to embark on a voyage of self-expression. Once we get clear on your intention, we will distill your desires into a succinct phrase that will be transformed into a sigil. 
Once the agreed timeframe and price are set, the design process begins. Combining the esoteric form of symbol-making through sigils, the cutting-edge technology of 3D printing, and the ancient lost-wax casting technique, we will collaborate on a one-of-a-kind piece that is as unique as you are. 
Come, tell your story with us, and unlock a key to tapping into your highest self.

To begin the process, please submit this form or schedule a free consultation here.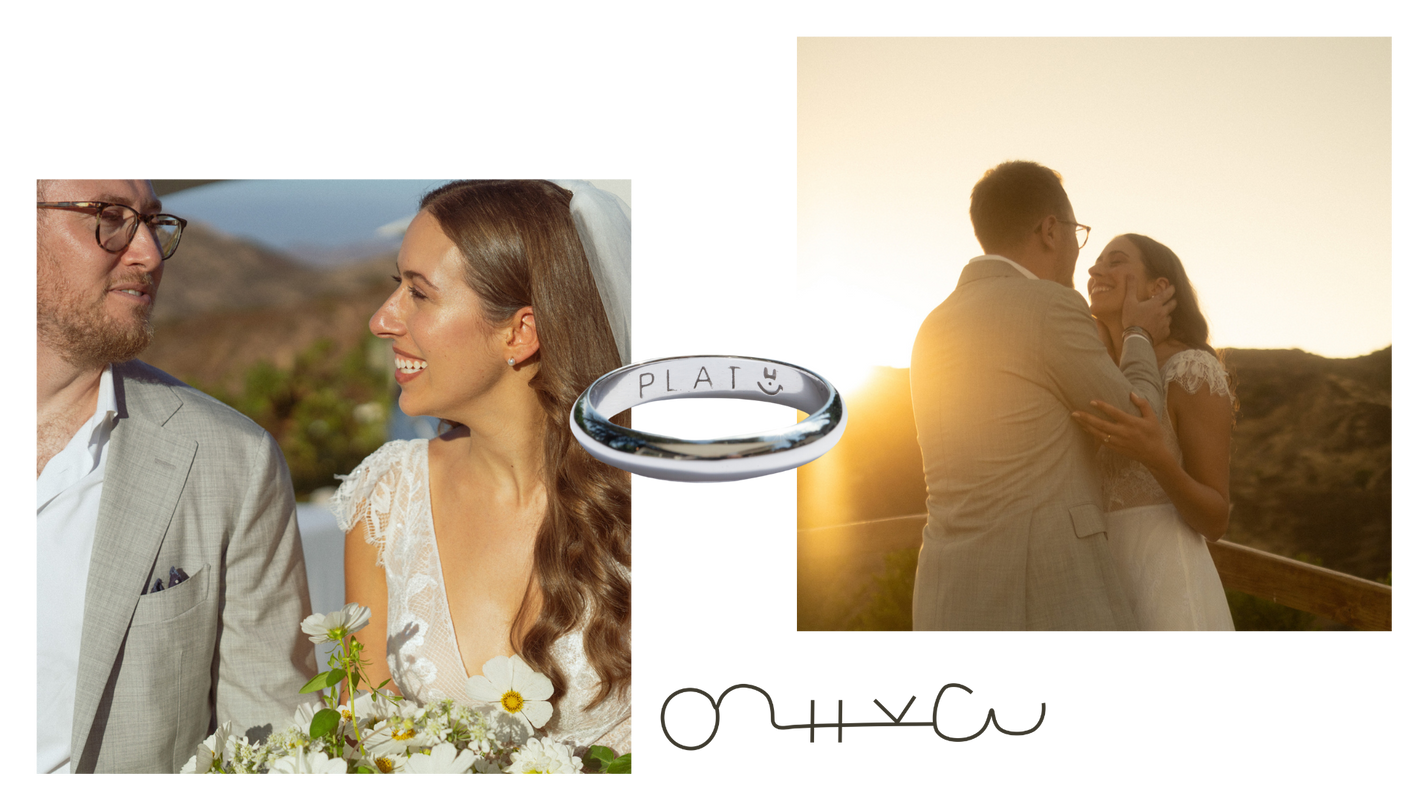 Taylor & Phil's Beloved Band

When Taylor and Phil approached us to design Phil's wedding band, they were clear about one thing – they wanted it to be special and just for them.


"That's part of the mystery and preciousness of the sigils. It's a reminder for you, not for the people around you... It's something that I hope to always live by in our relationship." - Phil

READ MORE
Collage
Just Be A Rock

When Writer & Director, Daniel Scheinert, gave us free rein to come up with a custom Sigil Signet for him, we explored several nods to his multi-Oscar-winning movie, Everything Everywhere All At Once.


Ultimately, we decided to go with "just be a rock" as both a representation of the film and also an intention to help Daniel stay grounded and calm during the long and surreal awards season ahead.