Mysteries of Life Signet
Open media in modal
Open media in modal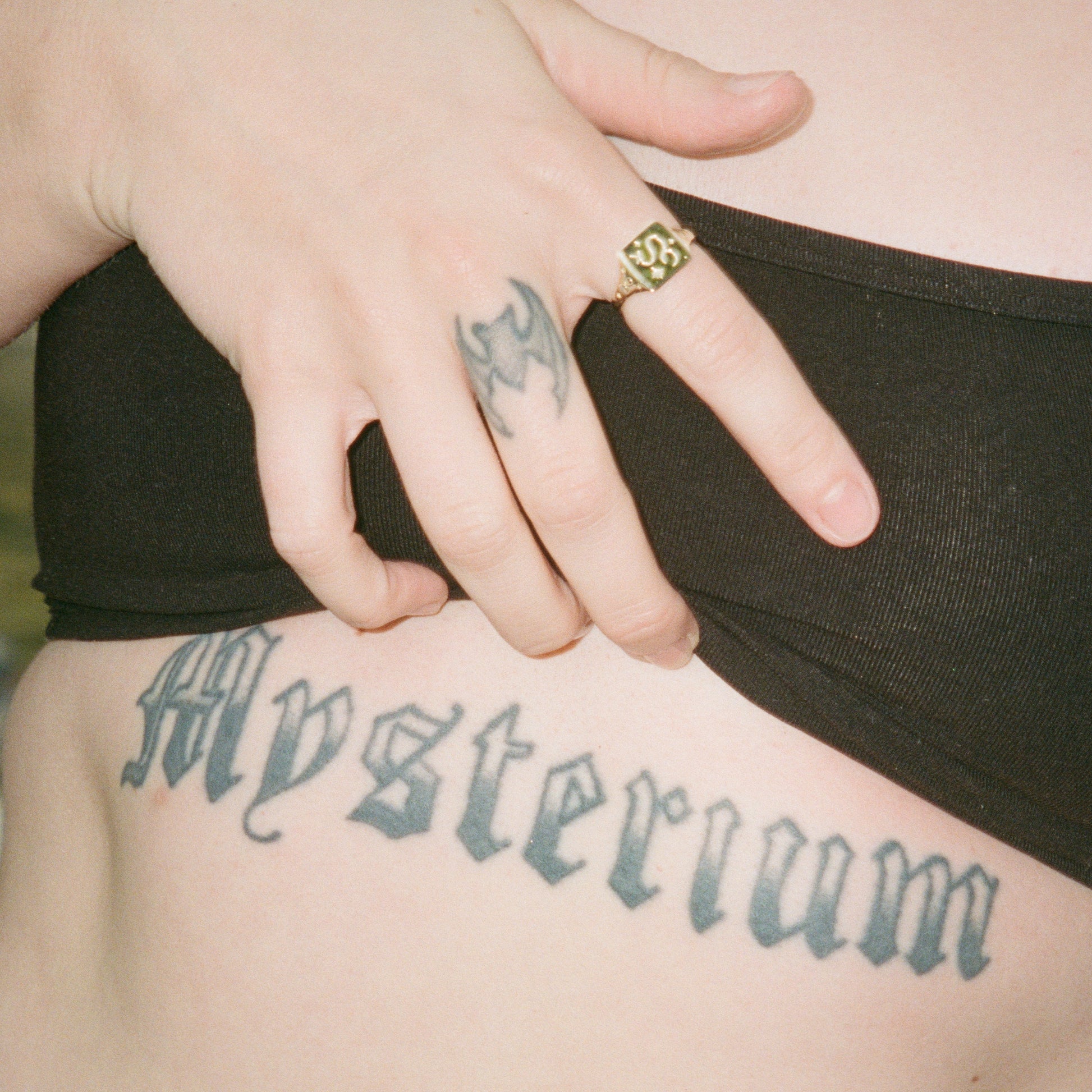 Open media in modal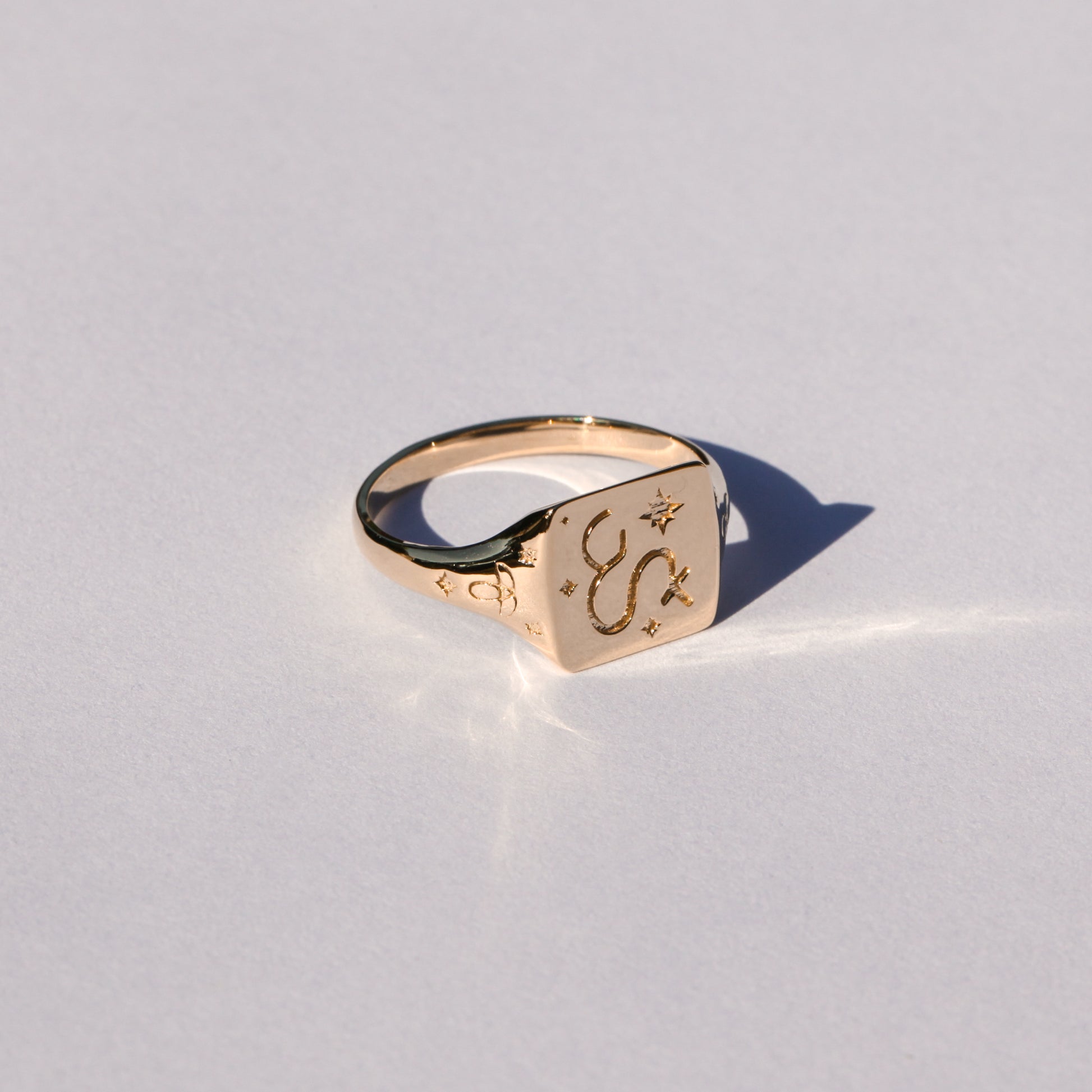 Embrace the many mysteries of life with this special design. Featuring three sigils surrounded by a cosmic starscape: Mystery, to connect with life's many unanswered questions; Present, to anchor yourself in the here and now; and Reflect, to gaze inward and get to know your true self. Let this special Sigil Signet empower you to ask all of the questions and be totally comfortable with not knowing the answers. ꩜
Available in the Square Sigil Signet shape. If you want this design in Oval or Line, please use our bespoke form.
Existential questions:

Are you constantly wondering about the existential questions in life and the utter magic of the physical world around us? The way that our thoughts literally create a physiological response in our brain to communicate with our body via neuropeptides? The fact that quantum particles only appear when there is an observer looking for them, aka the observer effect? The inherent state of our bodies to heal themselves, like mending a broken bone? Are you enamored by the laugh of a baby, and wondering if in their pure state if they're more conscious that most of us over the age of 10? Is AI sentient? If not yet, will it be? Have you taken a series of deep breaths to realize that it, quite literally, makes you high? Do you ask yourself: if we in an infinite multiverse where each individual decision we make sends us into an offshoot universe? So that both free will and determinism can be true at the same time? Do Orb Weaver spiders experience gratitude while they sit in the middle of their gorgeous, giant webs? What are all the whales talking about under the sea? Is my dog happy fully or is he existentially bummed to not have hands in this lifetime? Do the aliens like us? When can we advance our relationship with them? What the heck is that ? shape in the cosmos that the James Webb telescope discovered last week?! Is it even possible to dismantle capitalism and create a new, more generative system, or is Mark Fisher right? Were the giant sloths in the Pleistocene cuddly or scary? The beings we've met on psychedelics, what dimension are they in and how do we get back there? When we die, will we be reabsorbed into the infinite cosmic laughter of the universe?
Specifications:

⊹ Don't see your size? Choose a custom sizing option here.

⊹ Material: Solid 14k Yellow Gold

⊹ Weight: Approx. 5g depending on shape and size of chosen ring

⊹ Band Height: Approx. 1mm
Materials:

⊹ In many traditions, gold is considered the most sacred of all metals and is the metal associated with the Sun.

⊹ By working with strictly solid 14k gold, we create quality pieces that last many lifetimes. We hope each Sigil Signet has a wide-reaching effect across time and family lineages. Choose to make your ring in Fairmined gold here.

⊹ Bright and durable as the sun, 14k yellow gold is our studio metal of choice. We can also create pieces for you in platinum, or 18k, 20k, 22k, or 24k rose or white gold. Choose a different gold here.
Pricing:

⊹ All pieces are designed and made in LA, unless ordering Fairmined; then it is cast in NYC.

⊹ The price of each piece is determined by the weight in gold and the price of labor.

⊹ Each ring includes design labor, casting labor, trimming labor, and polishing labor.

⊹ A higher price is charged for designs that will take more time, like bespoke pieces. Since this is already designed, it is $111 less than the customizable Triptych Sigil Signet.
Shipping:

⊹ As each piece is made custom for you, please allow up to three weeks for your signet ring to be made. You will be notified when your ring ships.

⊹ Choose your shipping speed and signature requirement at checkout.

⊹ Shipping insurance is included. If you have any issues with shipping you will need to contact the shipping provider directly.

⊹ Please read Our Process & Terms of Service for more information.
Care:

⊹ Solid gold will never stain your skin and is unlikely to tarnish, though it is a soft metal and will scratch with wear. To us, scratches show the history of a well-loved piece, but if you want to preserve your piece be mindful of when and where you wear it.

⊹ Cleanse with soap and water or, for a deeper clean, with an at-home ultrasonic jewelry cleaner.

⊹ If you want your ring polished to look again like new, you can purchase our polishing service here.