Moment Sigil Signet
Open media in modal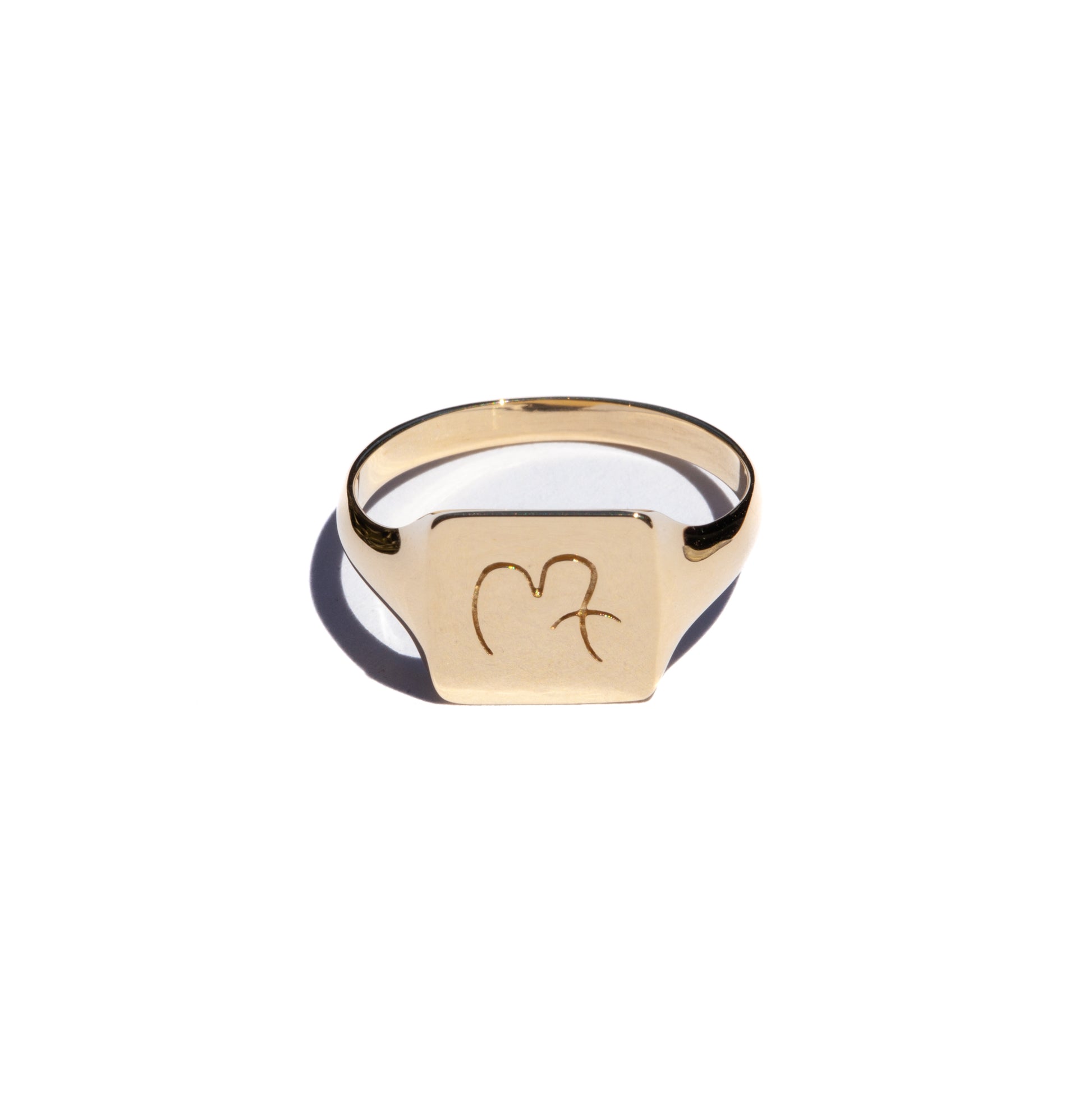 Open media in modal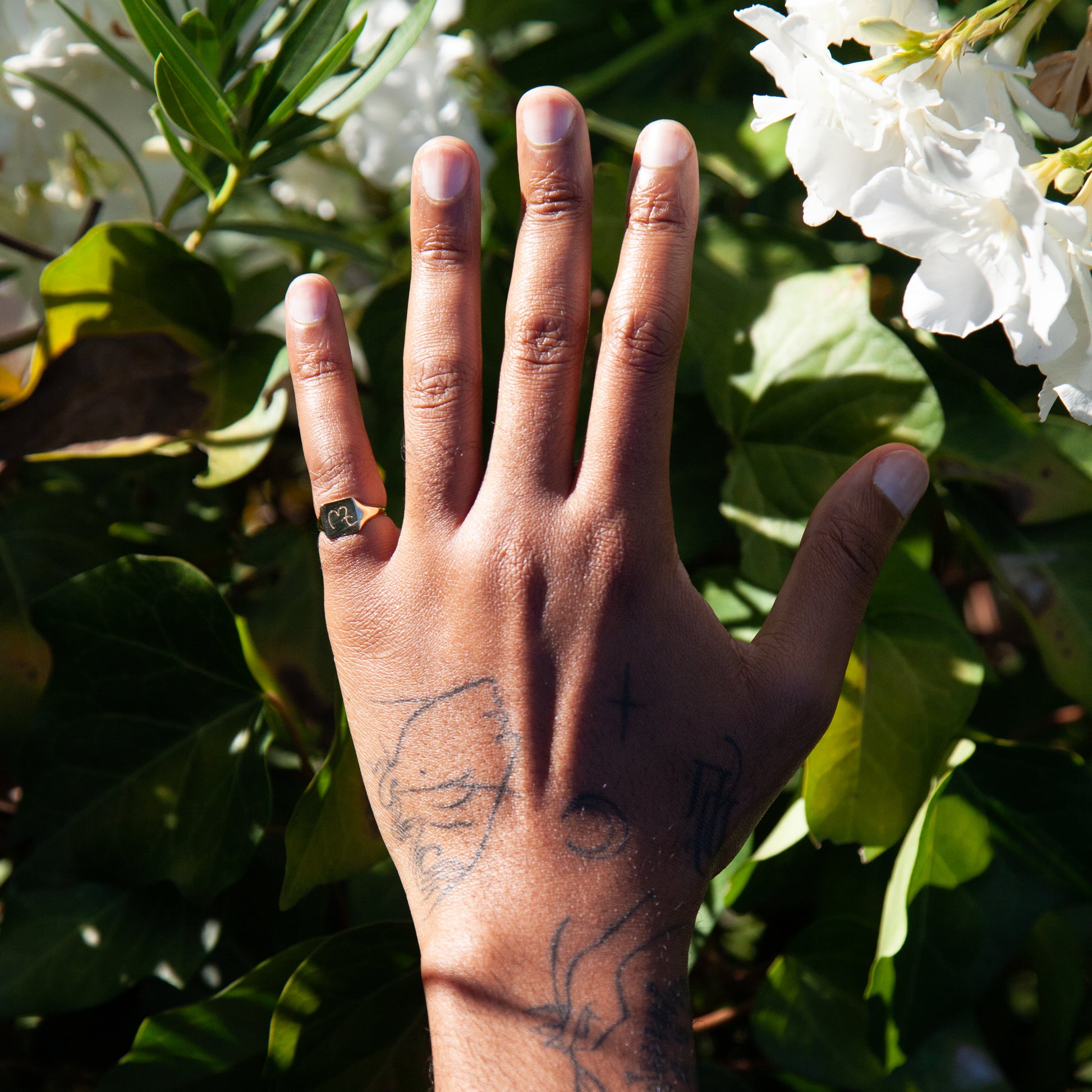 Open media in modal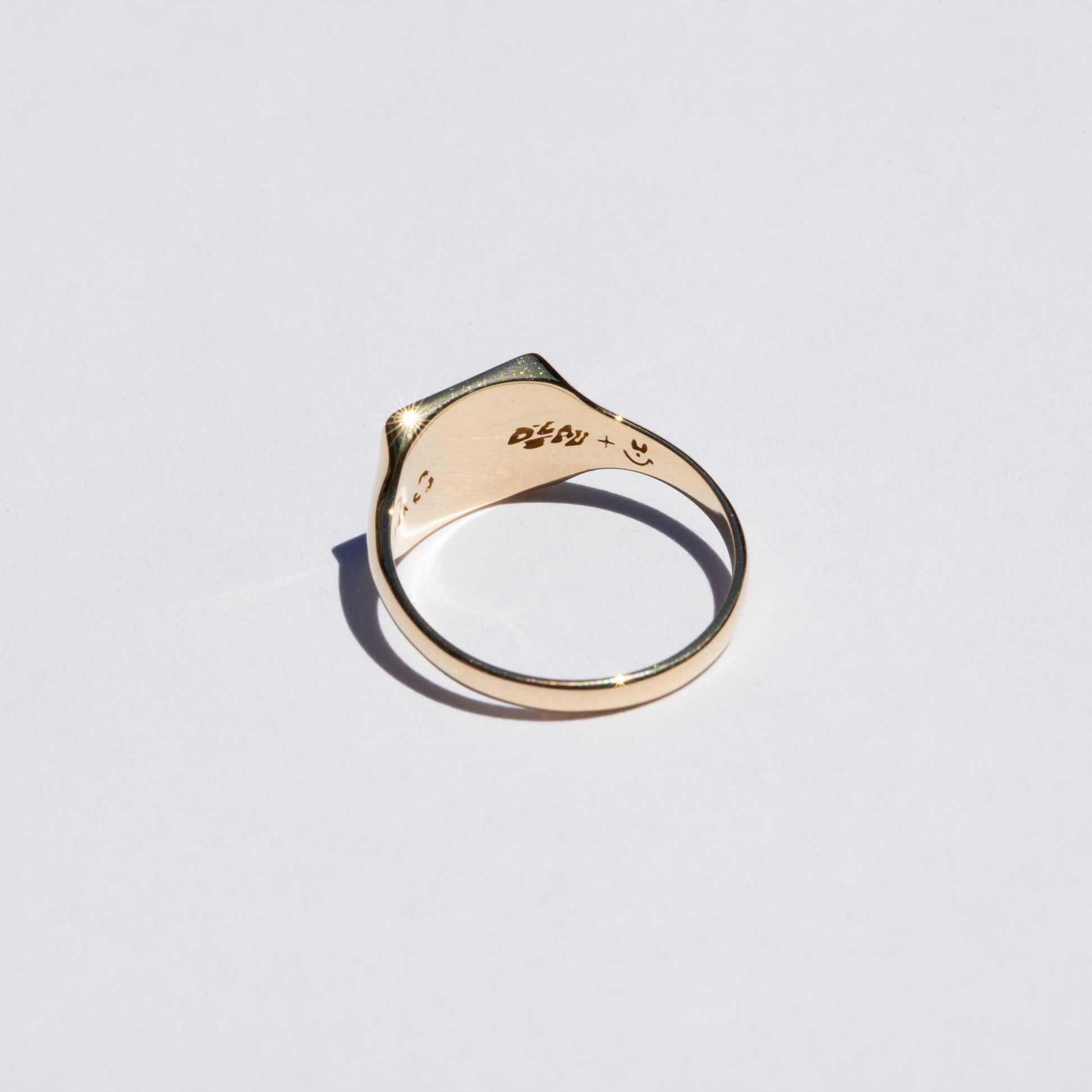 Open media in modal
1
7
UPDATE: This limited-edition collaboration is sold out not just for the moment - but forever. Sorry if you missed it!

This is a limited edition collaboration with artist and musician, D'LEAU. The Moment Sigil reminds us to focus on the many moments of a life that is itself a moment. When you buy the Moment Sigil Signet, you will receive an accompanying download of a sonic, somatic experience which you can use to activate your Sigil Signet and tune into the present moment.
D'LEAU FAQ:

⊹ Why did you create this sigil?
We created this piece as both a memento mori and also a reminder to appreciate all of the moments of our lives. We hope that this sigil acts as an anchor to remind you to live in the moment.

⊹ How did you create this sigil?
We designed this sigil by writing the word "moment," crossing out the vowels and repeating consonants. The symbol is created by incorporating the remaining key consonants of "mnt."

⊹ How will I receive the accompanying Moment Meditation?
You will receive a QR code in your package that links to the meditation download. This ten-minute exercise will help you to activate your Moment Sigil Signet once you receive it in person. You can save the Moment Meditation to your phone to experience it every time you want to come back to the present moment.

⊹ Where is it made?
The Moment Sigil Signet is designed and cast in Los Angeles.

⊹ How do I know my ring size?
The best way to size your finger is with a ring sizer tool. You can get one cheaply online or can stop into any jewelry store to get sized for free. When in doubt, size up.

⊹ Do you offer refunds, exchanges, or resizing?
As each Moment Sigil Signet will be made individually for you, we do not offer refunds, exchanges, or resizing.
Specifications:

⊹ Don't see your size? Choose a custom sizing option here.

⊹ Material: Solid 14k Yellow Gold

⊹ Weight: Approx. 5g

⊹ Band Height: 1mm
Materials:

⊹ In many traditions, gold is considered the most sacred of all metals and is the metal associated with the Sun.

⊹ By working with strictly solid 14k gold, we create quality pieces that last many lifetimes. We hope each Sigil Signet has a wide-reaching effect across time and family lineages. Choose to make your ring in Fairmined gold here.

⊹ Bright and durable as the sun, 14k yellow gold is our studio metal of choice. We can also create pieces for you in platinum, or 18k, 20k, 22k, or 24k rose or white gold. Choose a different gold here.
Shipping:

⊹ As each piece is made custom for you, please allow up to three weeks for your ring to be made especially for you. You will be notified when your ring ships.

⊹ Choose your shipping speed and signature requirement at checkout.

⊹ Shipping insurance is included. If you have any issues with shipping you will need to contact the shipping provider directly.

⊹ Please read Our Process & Terms of Service for more information.
Care:

⊹ Solid gold will never stain your skin and is unlikely to tarnish, though it is a soft metal and will scratch with wear. To us, scratches show the history of a well-loved piece, but if you want to preserve your piece be mindful of when and where you wear it.

⊹ Cleanse with soap and water or, for a deeper clean, with an at-home ultrasonic jewelry cleaner.

⊹ If you want your ring polished to look again like new, you can purchase our polishing service here.